Company profile
---
Xi'an Qin Dong Metallurgical Technology Co.,Ltd.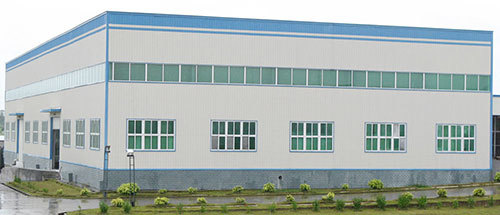 Xi'an Qin Dong Metallurgical Technology Co.,Ltd.was founded in 2001,and it is located in the world-famous ancient city-Xi'an,and the company is a new high-tech enterprise specialized in the design and D&D of various metallurgical equipment.It mainly provides new techniques and products of energy-saving metallurgical equipment,the design,production and complete set supply for the various specifications of electric arc furnace,DC electrical arc furnace,ladle refining furnace,electro-slag furnace,ferroalloy refining furnace,submerged arc furnace,non-ferrous metal smelting equipment and supply unit,rare metal smelting equipment and supply unit,electric automatic control system of metallurgical equipment and other non-standard metallurgical equipment.
By virtue of years of R&D and production experience in metallurgical equipment,the company positively cooperates with Xi'an University of Architecture and Technology(metallurgical engineering department)(department of automation),Northwestern Polytechnical University(department of materials),Xi'an Jiaotong University,Xi'an College of Arts and Sciences(department of automation),Beijing Iron and Steel Research Institute(metallurgical research institute),Beijing General Research Institute of Nonferrous Metals(institute of new materials),Northwest Research Institute of Nonferrous Metals,The Chinese Society for Metals and other universities&colleges and scientific research units to carry out further research for steel,ferroalloy,rare metal,nonmetal,rare earth and other smelting equipment,power supply,control system and smelting technology,so as to constantly improve device advancement by means of new techniques.Since its establishment for many years,the company has provided many smelting equipment with advanced and reliable techniques and excellent indexes for nearly 100 enterprises in the casting industry,metallurgical industry,machinery industry,non-ferrous metal processing industry,shipbuilding and national defence industry,etc.With advanced technology,fine manufacture quality and perfect after-sales service,the company has created good economic and social benefits for enterprises,winning customer's trusts and good reputation.
The company has a group of professional and experienced engineering technicians and senior executives with high knowledge tier.The company pays attention to the development and dynamics of the international advanced technologies,this year,the company has achieved the development and production of three-phase controllable-polarity DC electric furnace supply unit and low-frequency supply unit of submerged arc furnace,this is the innovation in our country,and it opens up new paths for the electricity saving,energy consumption and effect strengthening of the electric furnace utilizing enterprises.
With the purpose of keeping excellent,basis of abundant scientific force,the assurance of rich manufacture experience and strict scientific quality management,and with the guarantee of good after-sales service,the company wholeheartedly serves for metallurgy,nonferrous metal and other enterprise to make contribution for the enterprise to get maximum benefits in the aspect of energy-saving and consumption reducing.
Sincerely welcome to visit our company for negotiation and instruction!